It is common knowledge that argan oil is a popular ingredient in many Moroccan beauty products. And with so many new beauty fads cropping up, it's important not to overlook the timeless classics.
From shampoos to conditioners to hair creams, if you have never tried argan oil for hair, be sure that this essential oil has certainly piqued your curiosity. For an all-natural, antioxidant-rich treatment to your tresses, try using argan oil to nourish and strengthen your hair. Let the beauty of this oil shine for even the most lifeless of strands.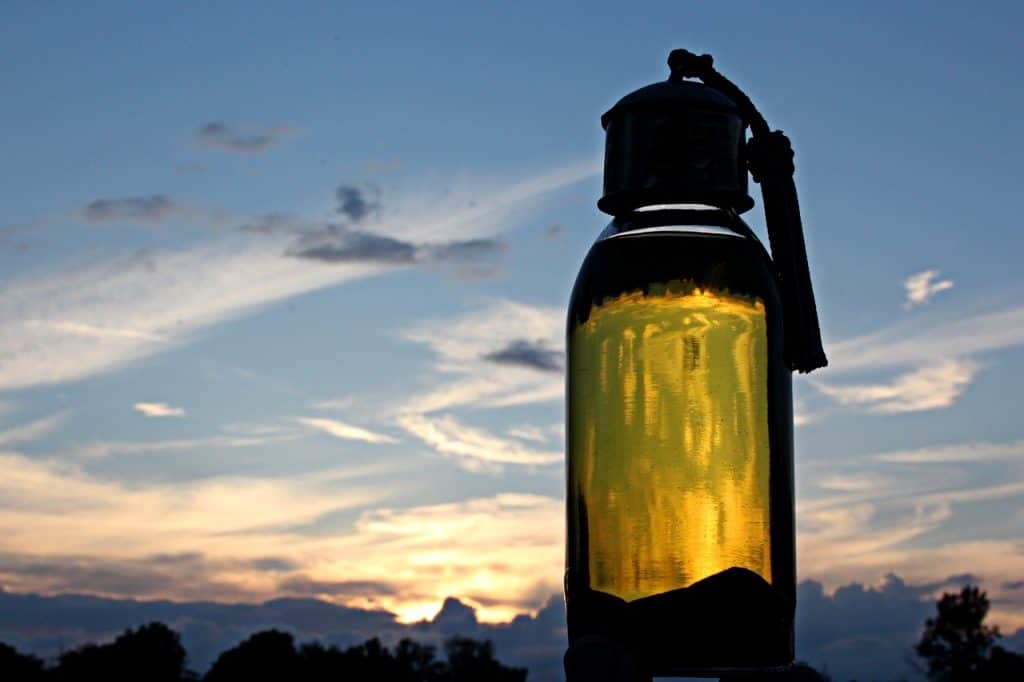 And with all that talk, there arises an important question: is argan oil good for your hair?
Well, let us find out. Let us first understand the type of hair oil and then move on to give a detailed analysis of its argan oil benefits for hair.
Hair is a living, breathing thing; it needs nourishing just like the rest of our body. The type of nutrients that our hair requires are referred to as essential fatty acids like Omega-3 or flaxseed oils.
These naturally occur in nuts, chia seeds, soybean oil, and canola oil but can also be obtained through a diet rich in fish (especially cold-water fatty fish, such as salmon, mackerel, tuna, herring, and sardines) and walnuts.
Most of these oils are edible; however, some are not. For example, while most of the essential oils are deep penetrating and moisturizing, some are only minimally soluble thus making it difficult for certain shampooing and conditioner to penetrate. These highly moisturizing and nourishing ingredients are usually lost in commercial preparations of shampoos and conditioners and are mostly replaced by vegetable oils, waxes, mineral oils, and alcohols. However, in order to maintain the health of your hair, these two should not be absent from your daily regimen.
Argan oil helps to improve the health of your hair is by supplying the hair with healthy fatty acids. By providing these healthy fatty acids to the hair, it makes your locks stronger, shiny, and vibrant.
This natural beauty oil, argan, is packed full of helpful nutrients including vitamin A, vitamin C, vitamin E, vitamin K, vitamin B6, beta carotene, potassium, magnesium, and niacin.
Who doesn't know that vitamin A is known to promote healthy skin? With continued use, it helps to regulate moisture and strength as well as improve the look of your skin.
With these powerful nutrients working in your hair, the added benefit of having a healthy scalp is also a possibility. The scalp is a major destination for bacteria that lead to scalp problems like dandruff.
With vitamin C, the skin can benefit from this acid by fighting off those harmful bacteria that lead to flaking and breakage.
Argan oil, being an excellent source of vitamin E and essential fatty acids, is highly effective in improving the health of your hair.
Also, these ingredients are rich in antioxidants, which counter the damaging effects of free radicals and other environmental toxins. The essential fatty acids found in this natural oil are highly beneficial for the health and repair of your hair.
Vitamin E strengthens and nourishes your hair and scalp, while essential fatty acids improve the production of natural proteins like keratin that make up your hair's shaft.
Keratin is the key protein in hair that helps it remain strong, flexible, and shiny. If you are suffering from a condition such as alopecia, which is the leading cause of baldness, you will likely see a sudden and significant improvement in your hair's appearance. The vitamin E found in argan oil helps prevent further loss of hair.
Since it also contains vitamin K, another nutrient that helps to strengthen your hair, argan oil is a great addition to any diet. You will also find that it adds an extra touch of style when added to your make up. As you can see, there are many reasons why this oil should be a part of your hair care routine.
What Does Argan Oil Do for Hair and Skin
How to Use Argan Oil for Hair?
Argan oil works best when applied directly to the scalp after a shampoo or conditioning treatment. It can be used as a hair mask to revitalize hair and stimulate it to grow. This will help your hair retain its shine and stop dull, lifeless looking strands from falling out.
Applying the oil directly to your scalp will leave a slight scent, which can be refreshing and leave your scalp feeling healthy and clean. If you suffer from dandruff, dry scalp, or other scalp conditions, argan oil can be used as a great moisturizer to soothe and treat damaged, dry skin. It contains vitamin A, vitamin B6, vitamin E, beta carotene, potassium, magnesium, and niacin. It also contains essential fatty acids like omega 3 and unsaturated fats. You won't see any strong chemicals or toxins when using this powerful, beneficial ingredient. Taking Argan oil as part of your daily diet can enhance the health and growth of your hair.
Argan oil hair mask
Making your own argan oil mask is straightforward. Using pure argan oil will get you the foremost bang for your buck because you'll use it on its own or combine it with other nourishing ingredients, like coconut oil or castor oil.
Using your hands, massage 8 to 10 drops of argan oil into your hair and scalp thoroughly. Adjust the amount as required regarding the length of your hair.
Continue to massage your hair and scalp for 10 minutes, ensuring your hair is roofed from roots to ends.
Wrap your hair in the towel or hair wrap and leave it on overnight.
Wash your hair in the morning and style as you always do.
Argan Oil Shampoo
You can buy argan oil shampoo, but making your own is simple, too.
Pour your usual amount of shampoo into the palm of your hand.
Add one or two drops of argan oil to the shampoo and rub your hands together until it's mixed well.
Apply to your hair and wash and rinse as was common.
Repeat every two or three days.
Leave-in conditioner
You can skip your usual conditioner and use argan oil as a leave-in conditioner to decrease breakage from combing and styling.
Wash your hair thoroughly per the directions on the shampoo bottle.
Towel-dry your hair in order that it's not dripping.
Rub two or three drops of the oil in your hands and apply to your hair.
Dry and style your hair as usual.
Do this once or twice every week.
Styling product
Use argan oil as a styling product to smooth your hair and tone down frizz. It may protect your hair from heat styling.
Squeeze one or two drops of argan oil into your palm and rub your hands together.
Lightly apply to your clean, dry hair without massaging it into the scalp — a light-weight coating on your hair's surface is what you would like.
Style as usual.
How to Choose Argan Oil?
100 % pure organic argan oil (preferably without any other ingredients),
Labeled for cosmetic use purposes,
Sold in a dark-colored glass bottle to maintain its properties.
PS: Pure argan oil for cosmetic use should have no smell whatsoever. Culinary argan oil smells nutty and additionally poor quality argan oil may have a strong, rancid odor.
If you want to get the most out of the argan oil experience, it is best to purchase the product from a reputable source. While direct sales of the oil are common throughout Morocco, the United States, and other western countries, this supply is not natural. This is because the argan oil used in these products is extracted from the nuts of the argan tree, which grows only in Morocco. When you purchase products from other areas, you are not getting the healthy ingredients that are included in the purest form.
Argan oil is easy to find and widely available in stores throughout Morocco. It does not require any special processing to be shipped. If you are near a major city, you may even find it in your local grocery store. When shopping for argan oil, be sure to purchase pure, unsweetened products.
Here are some argan oil products' links for you to choose from:
How to Use Argan Oil on The Skin?
To use argan oil on the skin, you will need to take two small drops and mix them with water. Gently apply the mixture to your face and rub the mixture into your skin. If your skin is extremely dry, you can use baby oil instead of water. If you decide to use the product on the skin, you should be sure to cover your skin with a good sunblock while you are using the product.
Takeaway: Argan Oil Benefits for Hair
Argan oil can moisturize your hair and scalp and protect your hair from everyday damage. By reducing hair breakage and split ends and also keeping your scalp healthy, argan oil may help prevent hair loss for thicker, fuller hair.
ARGAN OIL FOR SKIN AND HAIR| DR DRAY
Why Argan Oil Is So Expensive by Business Insider