Protein is something that we all need in large amounts. We can get enough protein from eating meats, fish, cheese, nuts, and seeds but our bodies only store a limited amount of protein. There are many types of protein powders on the market so it can be a difficult choice to make when trying to figure out which is protein powder to use. In this post, we will take a quick look at why and how whey protein vs isolate and plant protein powder relates to our daily diet and how it can help improve your health.
What exactly are the Whey and the Plant Protein Powder differences?
Protein powder is basically just powders that have been processed to be much higher in protein. They are made from proteins taken from cows or soybeans and then they are combined with other nutrients such as vitamins and carbohydrates to create a delicious protein shake. They can be very tasty and healthy for you if you are trying to target specific muscle groups. They are also very convenient because you can take them before, after, and during your workout and you can also store them away for later use.
It's really important to take in enough protein in order for our bodies to function correctly and to keep us healthy. Many people take protein supplements on a daily basis to meet their daily requirements but oftentimes they miss out on the essential amino acids that our body needs. Protein powders are a great way to get the essential amino acids in a concentrated form.
Whey protein is an animal-based product. So, if you are someone who follows a vegan eating pattern, you don't do dairy for any reason. Then whey might not be the best choice for you, but there are lots of benefits for whey protein. It's high in branched-chain amino acids. Also known as BCAAs, and this help, with lots of things in the body like helping to maintain and grow muscle and lots of good stuff, so on the flip side, plant protein can become can actually come from a variety of different sources.
We typically see it from soy, but also from brown rice, pea, pumpkin, hemp, chia, and many other types of plants. Plant protein is really good for someone who maybe is following a vegan or dairy-free eating pattern, or maybe they're just looking to get a lot of other benefits from plant-based protein because it comes from plants, there are different antioxidants. Vitamins, minerals other stuff in there too, that might be beneficial for you when it comes to trying to figure out which one should you choose the whey protein versus the plant-based protein powders.
There are lots of things you can consider, but I think the most important piece of this post is it all comes down to you. Our bodies are all very different in how we react to things in our digestive tracts. What bugs me and makes my tummy upset might not make your stomach upset. So when it comes to digestion of whey versus plant-based proteins, you know whey protein, although it's milk-based it's typically pretty low in lactose, so many people who are unable to digest lactose because they're, lactose, intolerant and lactose is a sugar in milk. They can still tolerate whey protein, but you never know it really depends on you, and some people whey protein can cause some stomach discomfort so for them they may find it easier to digest plant-based proteins like soy protein or pea protein.
But speaking of soy, many people do have soy allergy pro soy allergies. So if you do have an allergy to soy, then obviously that's not one. You want to choose, but when it comes to plant-based proteins there are so many different choices that you can pick from. So, which one is better in terms of maybe gaining muscle, mass, or trying to gain some weight, so it's really a draw here. Both of them have additional calories.
They have protein, so really either of them is a good choice. If you are trying to add protein powder to your diet, to get a little extra calorie, in addition to protein to stop unintended weight, loss, promote a little healthy weight gain, or even, if you're, just trying to work on maintaining or growing muscle mass. In addition to not just doing the protein, but the resistance exercise so as far as nutrition content goes between whey, protein, and plant-based protein whey protein is obviously high in protein. It also has calcium and some B vitamins.
It has those BCAAs, we talked about and other vitamins and minerals in lower quantities unless they've been added like as an A vitamin supplement plant protein on the other side is yes high in protein, but they can also have some extra fiber in them because they're from a plant they tend to have a little more carbohydrate than the whey protein and they are also usually a little higher in the vitamins, minerals, and antioxidants because again they're plants. When it comes to proteins, you may have heard of a complete protein. So, we need essentially 20 amino acids to make a protein right. They're like Lego's little building blocks in our bodies.
Our bodies are making 11, which means the other 9 amino acids. We need to get from food, so we rely on food to get those other nines, so we have a total of 20. So, we have a complete protein and our body can use it so whey protein has all nine of the essential amino acids. This is a wonderful complete protein plant. Protein can get a little trickier, so soy protein is a complete protein, but most plant proteins aren't complete in themselves, and so what that means it doesn't mean they're bad.
It just means that if you are eating a plant-based diet – and you are just maybe choosing plant-based sources, you want to get a variety of plant-based proteins throughout your day because different plant-based proteins have different amino acids. So, if we eat a variety of plant plants throughout the day, then we are going to get all 20 and have complete protein. So they do make some blends for plant-based protein powders. So, for some people, that's a good option. If it's really important to them to get a complete protein in that one dose of protein powder that they're getting.
But again, it's really important to look at the totality of what you're eating throughout the day. Because we know that as long as you're eating a good variety of protein sources throughout the day, even if you're just eating a plant-based diet, you're still good with your protein. So, as far as taste goes between the whey and the soy protein, it seems like there are a lot more flavor choices for whey, there's of course, the traditional chocolate and vanilla, but oftentimes you'll find cookies and cream birthday cake all kinds of fun. Flavors. Four whey plant-based ones, sometimes because they're toted as natural they might not have added flavors they're, often just the natural powder.
You still see the vanilla and the chocolate typically, but not as many flavor options. So within the article that you could read on the blog, the geriatric dietitian there's a table that really breaks down the difference between whey, protein versus plant-based protein and talks about all the different things you might want to consider between.
How does your body digest it? Is this good for gaining weight and muscle?
The best thing that you can do is: do your research buy different brands, different types, different flavors and find out which one you like the best which one tastes the best which one doesn't give you any stomach discomfort, and find your best fit. If you are new to protein powder, if it's not something you're used to, of course, you could add protein to a drink. That's typically what people make, but you can also throw in a scoop of protein powder in your morning, oatmeal, or cereal. You can make protein balls, you can add it to maybe a fruit or a vegetable smoothie or a shake.
You could add it into your protein mix. There are lots of different things that you could do throughout the day. To add. You know an extra scoop of protein powder to add even more protein to what you're eating so anyways. I hope that this provided a little bit of clarity for you guys a little bit about the differences between whey versus plant protein lots of different choices.
Taking whey and also protein powder difference right from the source is how you can reap the benefits from it. You can simply make some delicious shakes, smoothies, or other drinks out of it and use it whenever you need it. If you're trying to lose weight then you are sure to see a dramatic improvement once you add whey to your diet. The best thing is that whey is also very low in fat meaning that you will be able to continue eating unhealthy foods while getting all the protein you need without the fat.
Many athletes take whey protein supplements because of their high level of energy-giving properties. Athletes need an energy boost after working out and if they didn't have this they wouldn't last very long. A healthy diet combined with quality whey protein is the best way to give your body the essential amino acids it needs to function at its best.
There are two main differences when it involves the concentrate vs isolate debate, although both proteins are derived from the identical raw ingredient, milk.
Put simply, both these proteins undergo a filtration process, with isolate being subject to a more intense process. this enables isolate to be lower in calories, carbohydrates, and fats than concentrate while maintaining its high protein contents.
It also contains a lower lactose content too, so is that the preferred protein for those that avoid dairy products. However, this doesn't mean that concentrate isn't the correct choice for you. Whey Protein Concentrate is additionally low in fats, carbs, and calories and contains pure protein content, and frequently comes with lower cost. during this article we cover all areas of those two beasts, so you'll make an informed decision of which is best for you.
What is Whey Protein & where does it come from?
As stated, above Whey comes from milk. This milk contains two kinds of proteins and is formed from 80% casein and 20% whey. so as to separate these two from the milk, it's first heated and enzymes added for the protein to coagulate from the liquid. This actually happens naturally when dairy producers make cheese. When separated the protein is dried creating a powder within the perfect ratio for the foundations of an awesome protein shake. Both of the proteins are called complete proteins because them containing all 9 essential amino acids thereupon all-important leucine is muscle-building warriors dream of.
Is Whey Protein a "Complete" Protein?
Whey protein is one of the most readily available "complete" proteins, which means it contains a substantial amount of all nine essential amino acids.
These Amino Acids include:
Histidine,
Isoleucine
Leucine
Lysine
Methionine
Phenylalanine
Threonine
Tryptophan
Valine
These are the "Essential" Amino Acids that your body can only obtain through diet and nutrition.
What Is Whey Protein Concentrate?
Whey protein comes from milk. Once the whey protein is removed it's then micro-filtered instead of heated. Delivering your muscles an ultra-pure, ultra-refined powerful high protein mix. Whey protein concentrate is commonly considered the foremost popular, most effective, and economical protein on the market today too.
The reason why whey protein concentrate is micro-filtered instead of heated is solely thanks to keeping its organic compound profile as pure and powerful as possible. It also implies that when blended with either water or milk it keeps its silky-smooth texture. Although you'll only find this with the most effective quality whey protein concentrate shakes.
Nutritional's of Whey Protein Concentrate
When the whey protein is off from the milk and microfiltered it maintains its very high protein percentage and contingent on which protein concentrate you get the proportion can vary from 30% on the lower end of the standard spectrum and 80% on the high-quality end.
Benefits of Whey Protein Concentrate
It's likely you'll already be aware of the advantages of consuming Protein, as an example, enhanced muscle growth, enhanced muscle repair, and reducing recovery times, which is extra important if you're a frenzied gym-goer. But is that the nutritional breakdown, low fat, and low carbohydrate content which make it ideal for anyone on a diet, or looking to create lean muscle mass without the added calories. So, you'll be able to enjoy this protein paradise without it harming your macros. big for a touch pouch. Whey Protein Concentrate is additionally easily digested, rapidly absorbed by our body, and contains all nine essential amino acids, we prefer to call it an all-rounder.
What Is Whey Protein Isolate?
Whey protein isolate is commonly overlooked within the sports nutrition world, but don't let that cause you to underestimate it the least bit, because whey protein isolate packs one hell of a protein punch, even more so than the concentrate. As we've discussed Whey Protein Concentrate contains around 80% protein contents, whereas isolate contains around 90%.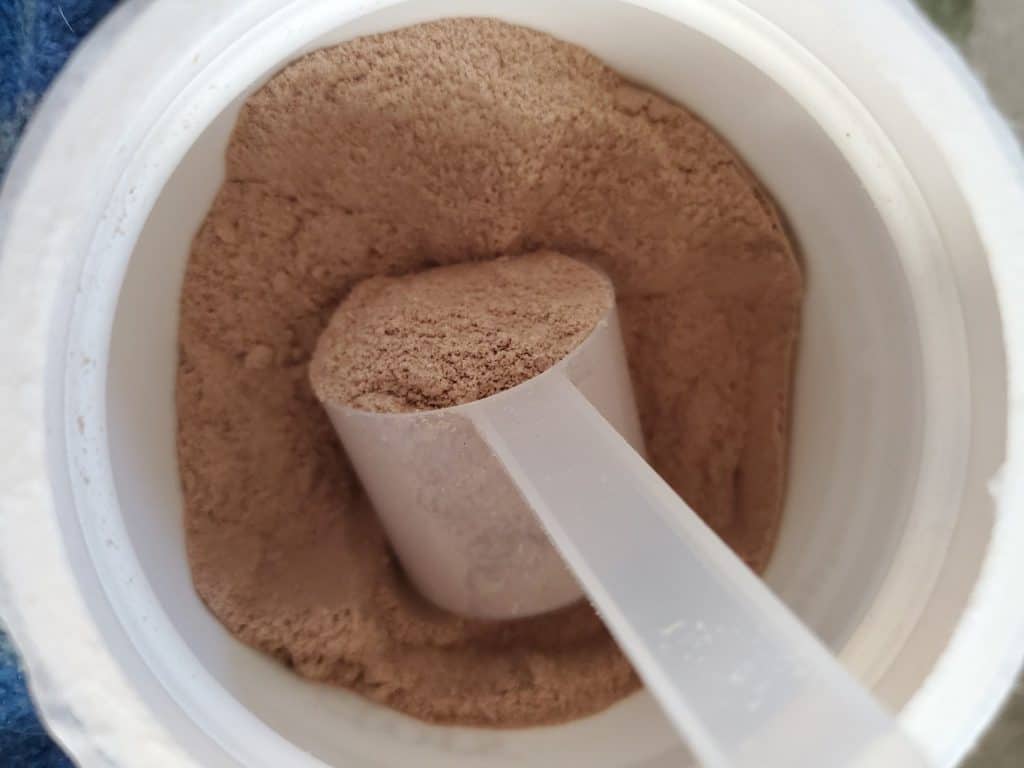 Simply thanks to how whey protein isolate is processed give it this incredibly pure, lean contents. Whey protein isolate goes through a process called 'Cross-Flow Micro-filtration'. This simply separates the protein from fat, cholesterol, and lactose, giving it that ultra-pure final result. this suggests that Whey Protein Isolate has much less fat, cholesterol, carbohydrates, lactose, and calories than the other protein shake on the market. Although, it's not 100% freed from the lactose it does contain an awfully low lactose content which is why it's often recommended for athletes who struggle with dairy products.
Nutritional's of Whey Protein Isolate
Similar to Whey Protein Concentrate, Whey Protein Isolate contains an incredibly lean nutritional label. You'll be ready to find Whey Protein Isolates on the market with different protein percentages, but we'd rather offer you the most effective so ours contains incredible 90% protein contents. As it's been intensely filtered, it means your body can digest and absorb it with ease.
Benefits of Whey Protein Isolate
As Diet Whey Protein Isolate's name suggests this bad boy is ideal for anyone on a diet and needs to stay an eye fixed on their carbohydrate, calories, and fat consumption whilst ensuring they hit those all-important protein numbers. Its extremely low carbohydrate formulation means our bodies can easily and quickly absorb the protein and send it on to where our bodies need it most.
The high protein contents will help our muscles, grow and repair ready for the following intense gym session, and with all 9 essential amino acids, and amazing flavor choices, you actually can't fail.
Whey Concentrate Vs Whey Isolate: Which one do you have to take?
Both Whey Protein Concentrate & Whey Protein Isolate contain very high protein contents, but the difference comes all the way down to the amount of carbohydrates and fats they contain. If you're following a calorie-controlled diet and looking out at reducing your weight then Whey Protein Isolate is maybe your go-to shake, whereas if you're after building lean muscle mass then we'd suggest Whey Protein Concentrate. Another thing to notice is that the price. As Whey Protein Isolate goes through an extended manufacturing process it tends to be a bit costlier, though contains lower lactose content.
What is the difference between whey protein concentrate, isolate, and hydrolysate?
Our Top Whey Protein Picks
Whey Protein Concentrate:
Optimum Nutrition Gold Standard 100% Whey Protein Powder
PROS:
Improved mixability to prevent lumps & clumps
Over 20 flavors to choose from
Best-selling whey protein powder (2019)
Worldwide delivery
CONS:
The coffee flavor has about 35 mg of naturally occurring caffeine. That's equivalent to what you get from about 1/3 a cup of coffee. The Mocha Cappuccino flavor has about 15 mg of naturally occurring caffeine. (Neither of these amounts would provide a stimulative effect in most people.)
Whey Protein Isolate:
NOW Sports Nutrition, Whey Protein Isolate
PROS:
Now Sports Whey protein isolate is manufactured from sweet dairy whey using cold micro-filtration and ultra-filtration membrane technology. The product is then gently spray dried and "lecithinated" into a free-flowing powder that can be easily dispersed in water. This results in a non-denatured whey protein that is highly soluble over a wide pH range and has a very clean, bland flavor.
They use sunflower lecithin instead of soy
It is kosher.
Good support
CONS:
The protein does not have the NSF seal
The taste may be strange to some users. (But you can cover it nicely with chocolate milk, or even whole milk (cold) with banana or fruit added.)
Whey Protein Hydrolysate:
Dymatize ISO 100 Whey Protein Powder with 25g of Hydrolyzed
PROS:
Fast-absorbing
Gluten-free with less than 0.5g of Lactose
Smooth & Decadent taste
CONS:
The taste may be strange to some users. (But you can cover it nicely with chocolate milk, or even whole milk (cold) with banana or fruit added.)